Today was the last day at the building sites.  Everyone spent time putting up doors, windows and trim.  I only received pictures from one team today so everything you see here is from Team Lanzo.
The day started out with prayer from Silvio, the on-site super.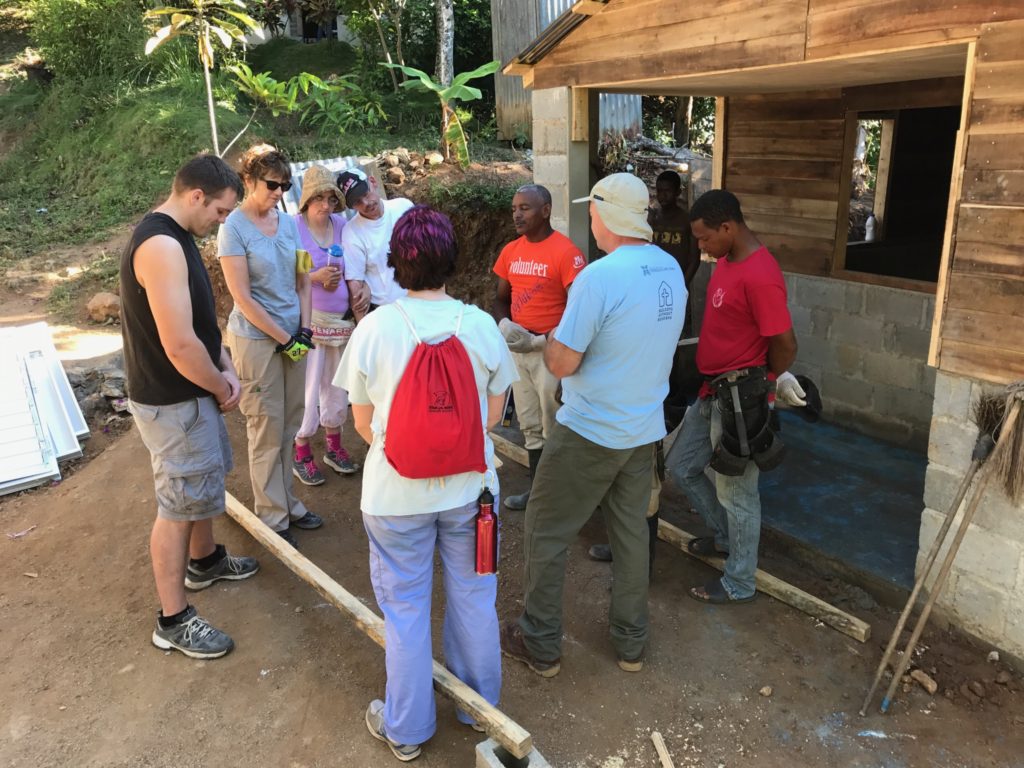 Doors and jams are made on-site and then installed.
Next came the windows which are actually louvers with no glass or screens.
Most of the concrete work was done the day before with just a sidewalk scheduled for today at one of the homes.  As Silvio likes to say, "No hurry, no worry."  All that was left was some trim work.
I'm sure the crews were busy with last minute jobs today.  And this evening they were spending time with the families and saying their goodbyes.  Hopefully I'll have some pictures of that to show you soon.
Tomorrow (Sunday) is a big travel day for the team again.  Please keep them all in your prayers.  And please continue praying for the families as they move into their new homes.  Pray that they would see the love that God has for them and would put their trust in Him.
Until tomorrow, many blessings to you all.