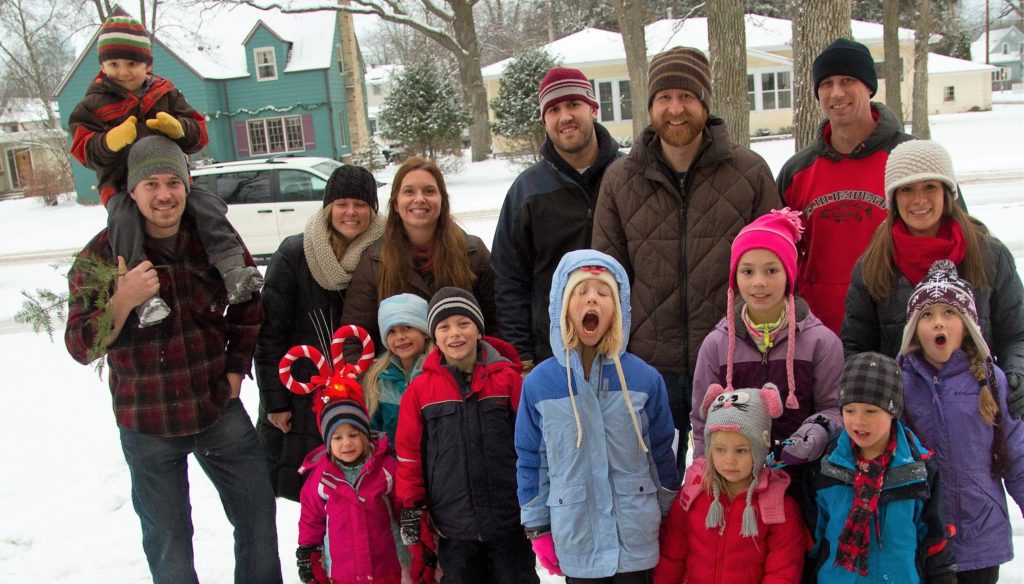 Life is better in community.
While Sunday morning church services are an important gathering time, it's hard to know how someone is really doing if you only see them for a few minutes in passing once a week.
We want people to experience real life-on-life discipleship – with all the laughter and mess, joy and pain, extraordinary and mundane that goes with it. Which is why we encourage everyone to be in a community group.
In a community group you can expect:
To share a meal together – conversation shared over a meal helps people relax and share more of their life.
To enjoy each other – through conversation, prayer and having fun. Save the studying for a separate time.
To leave an open seat – these groups are intended to be a place where those who don't know Jesus or don't go to church would feel welcome. Invite people.  Expect to grow.
To be a blessing – as Christians, we're called to bless others. Each group finds a way to love and bless those around them.

DNA Groups:  
D

iscipleship—

N

urturing—

A

ccountability

This is where the studying comes in.  DNA groups form within each community group, men with the men and women with the women. DNA groups:
Meet regularly and separately from the main group
Disciple one another through bible studies, mentoring, and book studies
Encourage each other
Help one another grow in the Word
Hold one another accountable
Train each other to serve in tangible ways
Pray for one another
Point everyone to Jesus
Get a "Taste of Community Groups"
We regularly offer a Taste of Community Groups event.  The best way to learn about a community group is to experience one in a home setting while being able to ask all the questions you may have.   Once you've experienced a Taste of Community Group, you'll know more what to expect and we will know better how to get you into a current group or incorporate you into a new group.  Or maybe you'll want to start one of your own.
If you are interested in joining a community group or attending the next Taste of Community Groups, you can sign up online or call/email Michelle Schwake, Community Groups Administrator.
Contact:  Michelle Schwake | 952-240-0903