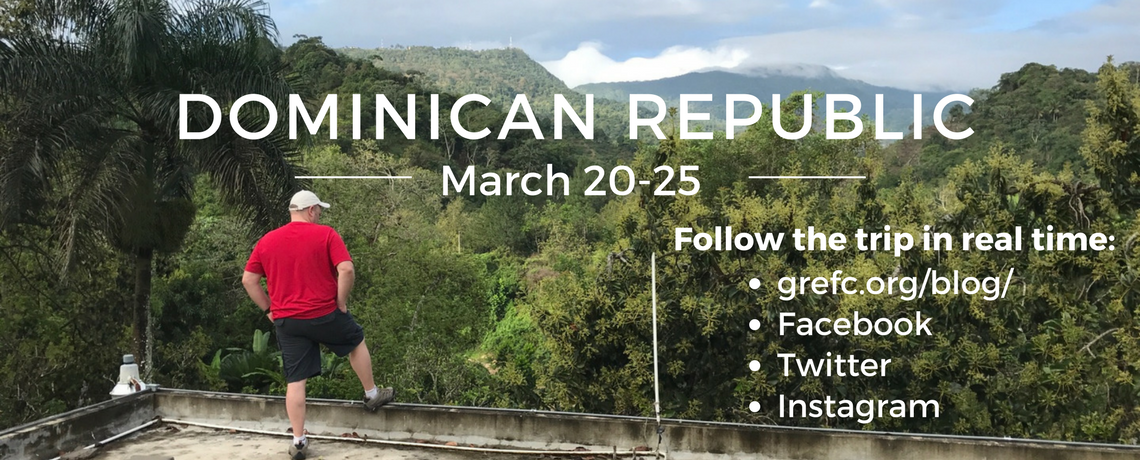 Counting Down the Days
God has placed a call on 12 people to head to the Dominican Republic on March 20th for a short-term mission trip to build three homes for families in need in the San Cristobal area. The team is busy getting their ducks in a row and praying ahead of the trip for the people they will be meeting and helping.
The Families
The 12-person crew has the honor of building homes for three families who are living in very sub-standard homes. Click HERE to learn more about the three families we'll be helping this year.
Wondering why there is a need for new homes? Check out this video to see the living conditions of many of the residents who live in this area.
Real-Time Updates
We have dedicated folks who send us pictures and updates during the trip. Be sure to subscribe to our blog as well as follow us on Facebook, Twitter, and Instagram for updates from the team during the week of March 20-25.
How You Can Help
Each of our Dominican Republic missions team members will be taking an extra checked bag when they travel in March so that they can bring donated items to give to the village citizens. If you'd like to help with donations, you can bring those items to the church anytime before March 11. Download a list of suggested items here.
You can also donate money (category "Missions") that will go towards construction costs or directly to the team members to help with the finances of the trip (for which they each have to provide).
Pray. We want Jesus to be at the center of this entire trip. Please pray for the families that we'll be helping, that they would be blessed and would come to know and follow Jesus. Pray for the team as they travel to and work in the Dominican Republic. Pray that God would continue to inspire people to go on a mission trip like this to love and bless others and grow their own faith.
A Great Partnership
We partner with Building Without Borders to make these trips possible. They find the families that need the most help and coordinate the effort of getting teams together to help build the new homes. Our team stays at the World Servants Center while in the Dominican Republic. To learn more about these organizations please visit their websites. You can also visit our Missions page or contact Doug Hanson at 218-259-4295 to learn more about GREFC's short term mission trips. Lastly, visit our blog to see pictures, stories, and testimonies from previous trips.