Feed My Starving Children Mobile Pack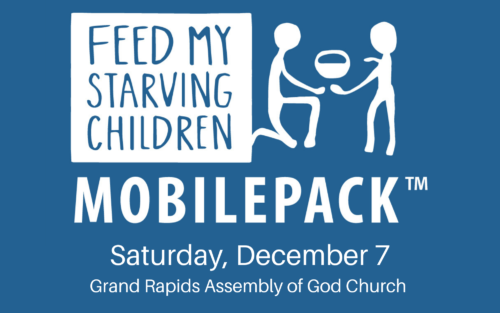 Feed My Starving Children (FMSC) Mobile Pack will once again be in Grand Rapids on December 7. Join us as we unite our community in love for the least, the lost and the hurting in this world.
We are hoping to hand pack 22,000 meals that will be shipped around the globe. FMSC is also looking to raise money to purchase the ingredients.
If you would like to volunteer for one of the five 2-hour shifts available or to donate to the cost of the ingredients, you must visit the FMSC mobile pack website: