The dust has settled and we're taking a big breath as we gear up for another momentous occasion:  Ground Breaking!
But before we move into details of what's ahead, we'd like to first extend our heartfelt gratitude to everyone who stepped forward in faith to give towards this campaign.
In December we gave everyone the opportunity to submit a first fruits pledge to kickstart our giving campaign.  We had great participation with $151,970 pledged. Even greater, we received almost 100% of what was pledged.
But to go even further, there were families that did not pledge but still gave. When all was  said and done, we received $167,448.34!
Thank you so  much to all of you who generously gave as God led you. We have a very healthy start because of you.
In the coming months we'll be launching a mini-campaign to widen participation. We want everyone, new and long-timers alike, to have the chance to be a part of the amazing things God is doing here.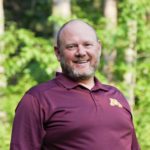 ~Matt Grose, Executive Board Chairman