Welcome to our messages page, where you can hear relevant, encouraging and thought provoking teaching from the truths of the Bible.
Current Sermon Series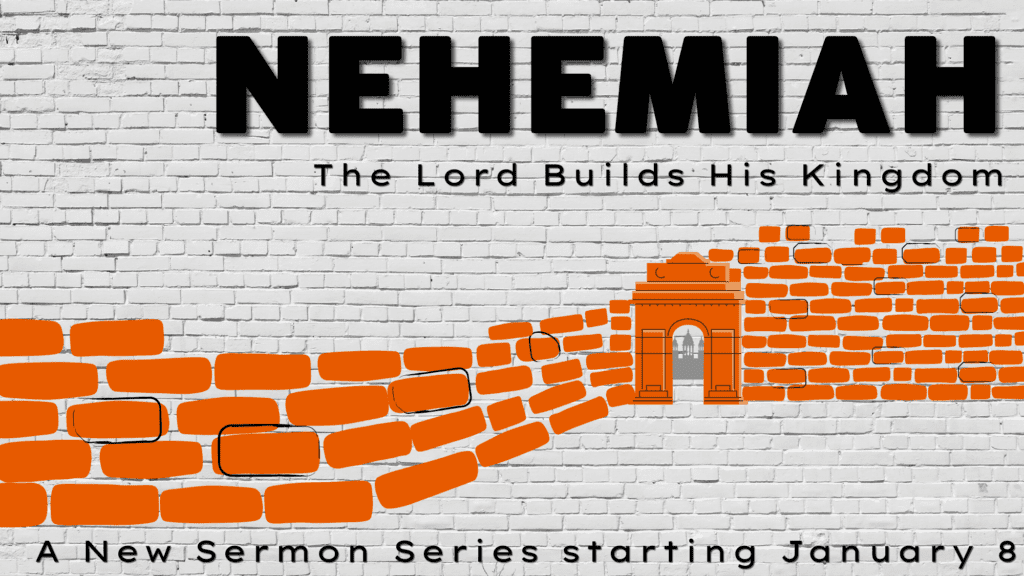 Sometimes in life, the hardest challenges we face are not just following God in the first place, but rather following Him for the long haul. It is not always easy to fully trust and surrender ourselves to God in every step on the long journey of faith. But God desires to walk with us, lead us, and to see His Kingdom built in us and through us. The book of Nehemiah continues on right where the book of Ezra left off: the people of God have been established back in Jerusalem again, have rebuilt the Temple of God, and have begun the hard process of restoration and sanctification with God. But the story is far from over. Join us for our study of Nehemiah in 2023 as we see God work with His restored people to build His kingdom- through great challenges and trials- all pointing us to what life in the Kingdom of God truly means. Join us as we look to the King and His Kingdom together through Nehemiah in 2023.
Livestreamed online at 9:00 am on Sundays
Watch Live on our YouTube Channel
Watch Live on our Facebook Page
Last Sunday's Message
Scripture References: Hebrews 4:9-13, Luke 1:64-80, Hebrews 3:1-11, Acts 2:29-36, Luke 24:44-48, John 1:14-18, Revelation 22:16-21, Deuteronomy 18:15-22, 2 Peter 1:16-21, Deuteronomy 34:10-1012
From Series: "The Invitation of Advent"
The word Advent literally means "to arrive." It is also the time each year in Christianity meant to draw our hearts to focus on what the arrival of Jesus really means in our lives. This year, at GREFC, we are aligning our Advent services with the traditional Sundays of Advent. We will be focusing in on Jesus' birth story in Luke 1-2 and looking at how these six Sundays all display different perspectives on Jesus' birth. But even more than that, through the lens of these six Sundays, we are going to look at how the entire biblical story- and the whole of human history- ultimately points us to this moment: the true invitation of the Advent of Jesus Christ. So, please, join us this Christmas season as we look to and celebrate the birth of Jesus Christ together.
More Messages Associated With "Following Jesus"...
Browse Sermon Series
More Messages Associated With "Following Jesus"...