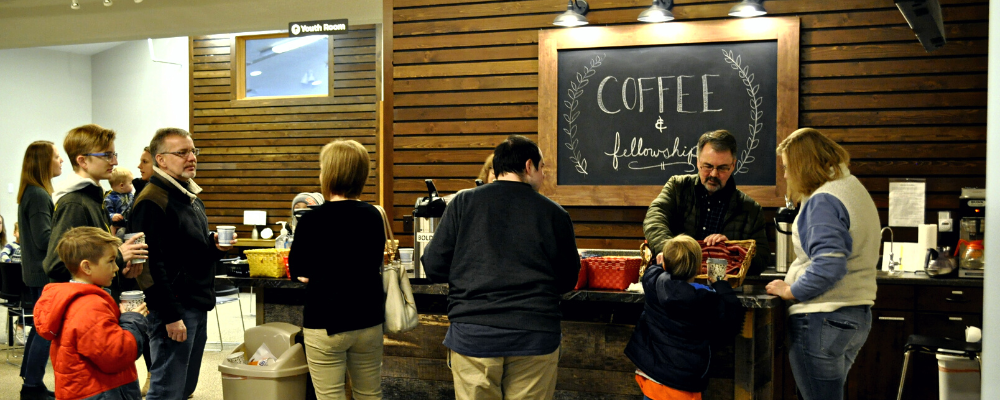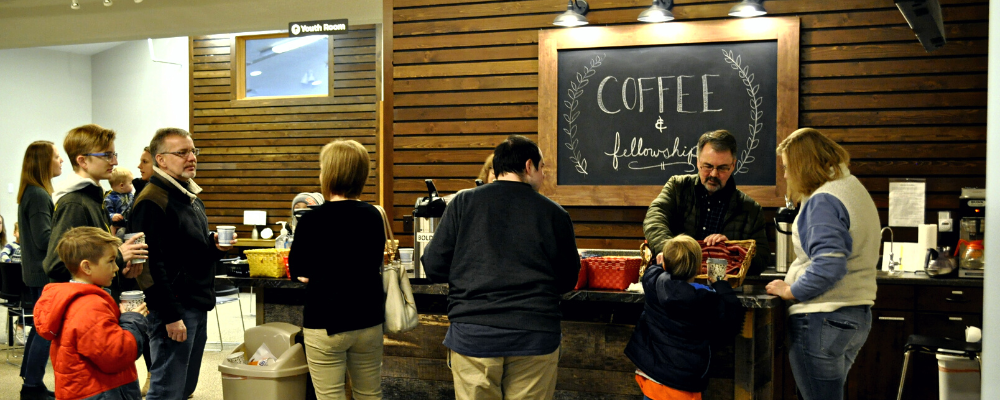 Welcome
We know you have many choices for how you spend your weekend. We would be honored if you chose to spend your Sunday mornings with us.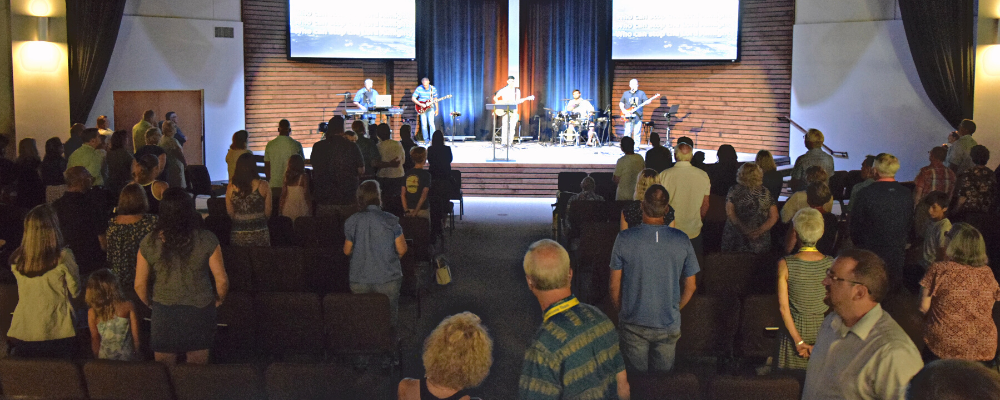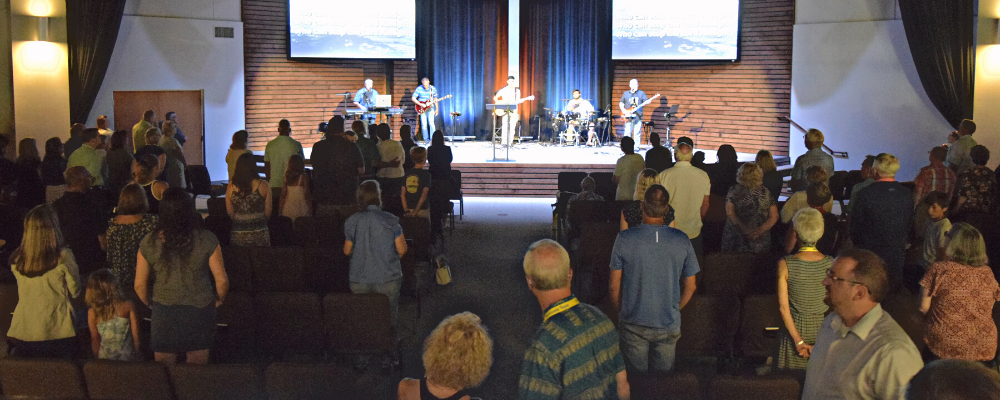 Service Times at 9:00 am & 10:30 am
Each service is approximately 70 minutes in length. The only difference is the people. Usually people attend the same service time week in and week out, but there are some who are known to go to whichever one works best with their schedules on any given Sunday.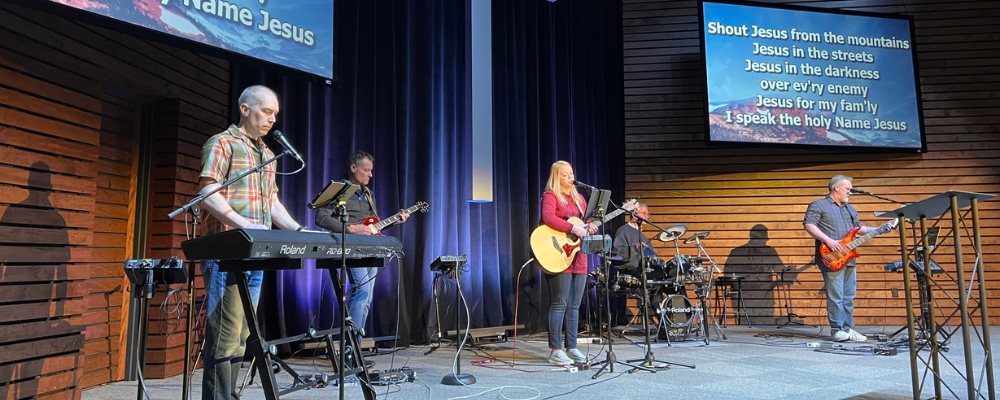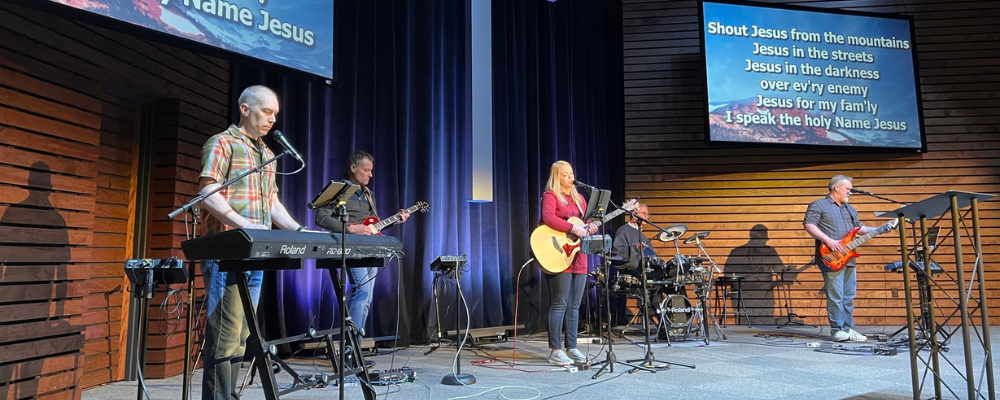 Map & Directions
Grand Rapids Evangelical Free Church (GREFC) is located on the west end of Grand Rapids, Minnesota…technically, we're in Cohasset. We're nestled in the pine trees on the north side of County Road 63, at the intersection of County Roads 63 and 76.
Our address is: 34384 County Road 63, Grand Rapids, MN 55744
Kids at GREFC
We love kids and place a high value on what they learn while they're here. We believe that kids learn best about God at their level of learning and with other kids. That's why we have kid-focused opportunities during each service where kids can be kids. Your child can participate at any time throughout the year after a quick check-in. Everyone who works with children from birth through high school receives a background check.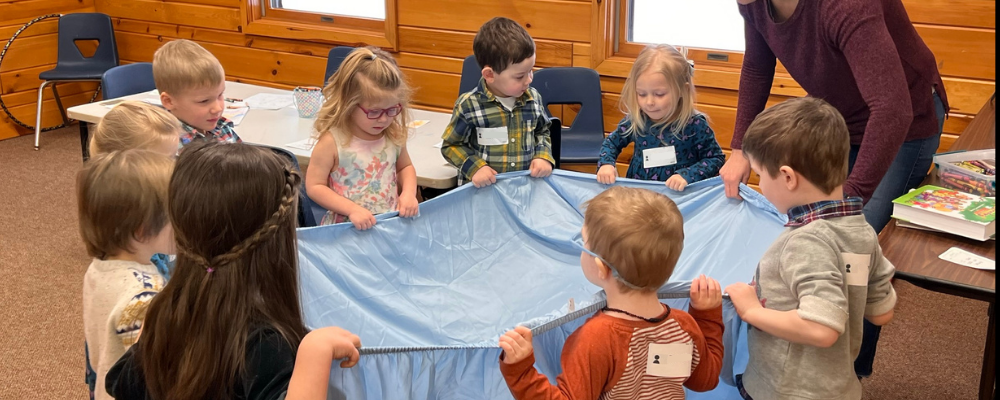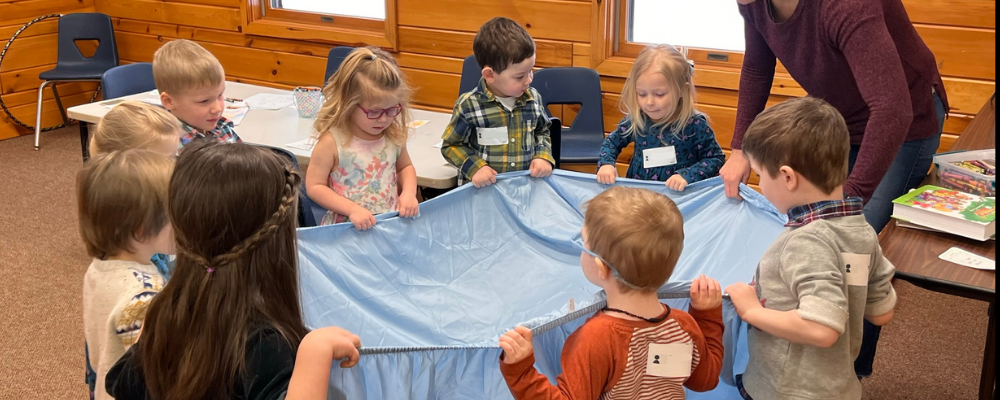 Nursery
9:00 am
Birth-36 months
Check-in/Check-out required
Our nursery is staffed during each service with loving and caring individuals who will see to every need of your little one.
Pathfinders
9:00 am
Age 3 -Grade 5
Check-in/Check-out required
Pathfinders 1.0 is a fun, curriculum-based time of learning for our preschool and elementary aged kids during our first service. Parents should check-in their kids before the service begins at one of three check-in stations. Kids then attend the musical worship time with their parents in the Worship Center and will then be dismissed to their classes before the sermon starts.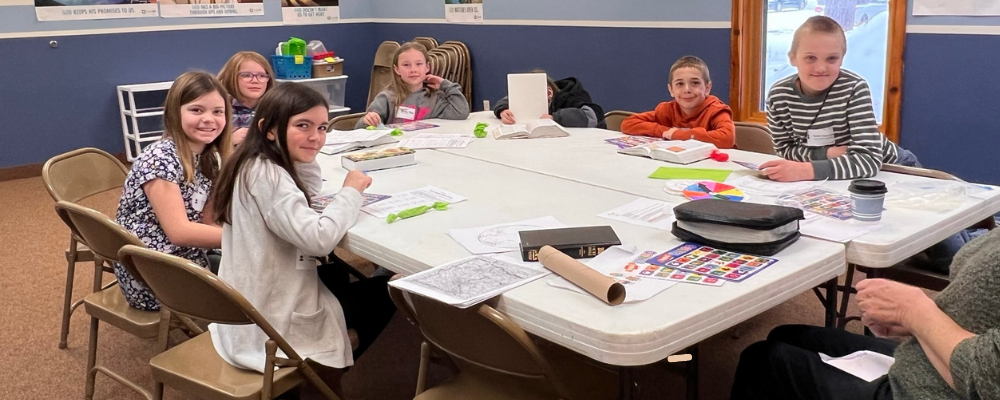 Children who do not attend Pathfinders classes are welcome to attend the adult worship and sermon with their families. Children's activity bags are located in the foyer and include coloring and other activities for little ones. We also have family friendly tables at the back of the Worship Center reserved for families with young kids.
Activity Bags
For kids who remain with their parents, we have Take & Return Activity Bags in the foyer, near the coat racks. Bags are labeled for age of kids. We also have tables in the back of the Worship Center for families with young kids.
BRICK Bible Foundations
9:00 am
Grades 6 & 7
School year only, no check-in required
The goal of our BRICK Class is to help middle-school students build a greater understanding of the "big picture" of God's story. Students will follow this program for two years, one year focusing on the Old Testament and one year focusing on the New Testament. Visiting students are welcome to attend!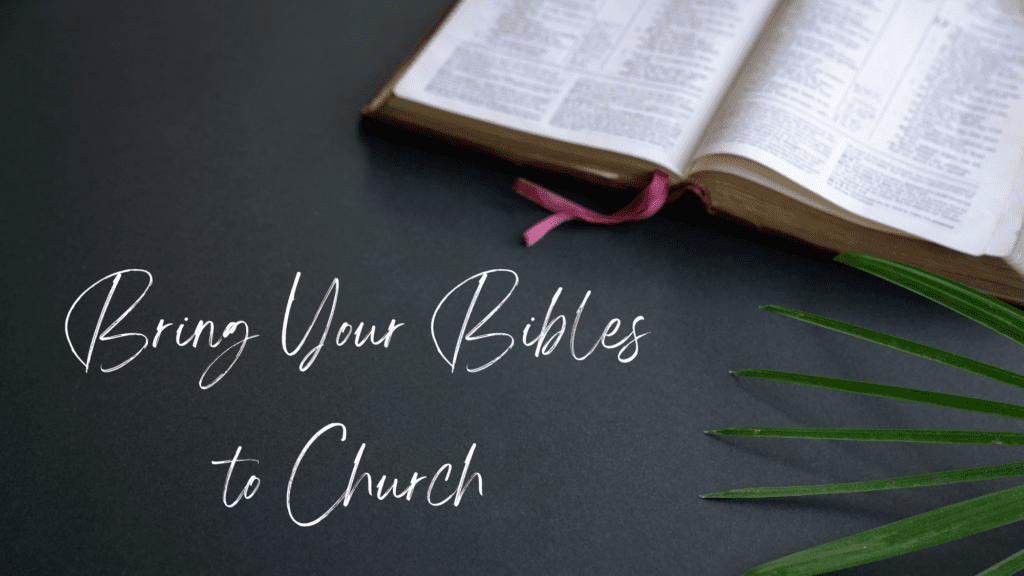 We sometimes cover large portions of Scripture on Sunday mornings. If you have one, please bring your personal Bibles or your favorite Bible app each Sunday. We also have Bibles to use in our Worship Center and we give out free Bibles to anyone who doesn't have one!
Adult Worship Services
You will notice a casual atmosphere at Grand Rapids Evangelical Free Church (GREFC). People of all ages and walks of life attend. Sit wherever you will feel most comfortable. Read I'm New Here for more details about navigating Sunday mornings at GREFC.
Worship:
We have a great worship team that plays music that you will recognize from any contemporary Christian music radio station. Worship is communicating with God from your heart. Whether you sing along, raise your hands, or just listen, worship in whatever way feels most comfortable.
Offering:
The Grand Rapids Evangelical Free Church does not pass an offering plate during its services. We have offering boxes located just inside the Worship Center doors as you enter. As a guest, there is no obligation for you to give.
Message:
Every weekend, our pastor gives a relevant, straightforward, Scripture-based message that teaches Biblical truths and is designed to be helpful in your everyday life. These messages will help you develop a growing, vibrant relationship with Jesus Christ, and apply biblical teachings to your own life.
Communion:
The third Sunday of every month, we celebrate communion together. Anyone who calls themselves a follower of Jesus Christ can participate in this time of reflection and prayer. The juice and bread that we share represent the body and blood of Jesus Christ and our new life in Him.
Coffee Time:
The time in between services is a time for you to join us for refreshments and for you to meet other people. It is also a time for you to ask questions about our church and the many activities we offer. You can find more information at the Welcome Center in the main foyer.
Beyond Sunday Mornings
Grand Rapids Evangelical Free Church offers a range of opportunities for adults and their children to move beyond weekend services and into deeper, more meaningful relationships with Jesus Christ and others within the church. To find ways to get more involved:
Connect with one of our Welcome Team members
Read the announcements in the bulletin from the service
Pick up brochures from our Welcome Center in the foyer
Browse this website, specifically our Events Calendar
Subscribe to our weekly Round Up for real-time church news
Contact the church office for more information: office@grefc.org or call 218-327-9343
FAQ's
Where is the GREFC located?
We're that wood building tucked into the woods at the intersection of County Road 63 and County Road 76. We are located at 34384 County Road 63, Grand Rapids, MN (see the map above).
Will I understand the message even if I don't know much about the Bible?
Yes, we're pretty sure you will. We are all people living on the same earth. Our messages on Sunday mornings are about our lives and God and how they intersect. The Bible helps us navigate that intersection.
How should I dress?
We emphasize relationships, not fashion. Dress how ever you feel comfortable. We're just glad you're here!
Am I expected to give money?
As a guest, there is no obligation for you to give. The Grand Rapids Evangelical Free Church does not pass an offering plate at its services. An offering is an act of giving between you and God. The regular congregation members do give each week as an act of worship in thanking God for all that He has done in their lives and to help support the many activities and missions of the church.
What if I don't know the songs or don't like to sing?
We sing songs together to proclaim our unity in our love for and belief in Jesus Christ. We consider it as an act of worship. But there are many forms of worship. For some it's singing, for some it's sitting in silence meditating on God, and for some it's listening to music or nature. So join in if you want, or just sit and listen. It's all good.
What makes the Grand Rapids Evangelical Free Church unique?
We place a strong emphasis on relationships. Your relationship with God and with others. Relationships are the best way to help others grow as disciple makers and live for Jesus. You'll find genuine people here who love Jesus and think His Way is the best way to live life.
What if I come from a different faith background?
We consider anyone who follows Jesus to be brothers and sisters of the same family. People who attend GREFC come from a wide variety of faith backgrounds. Together, we focus on biblical truth and teachings, and pursuing an active relationship with Jesus Christ. You don't have to be a member of a specific religious denomination to do that.
How long are the services?
Sunday services typically last about an hour and 10 minutes.
Will I be singled out in any way as a visitor?
Nope. At GREFC, you'll never be put on the spot, never feel forced to give money, and never intentionally embarrassed. You don't have to sign anything or register your attendance in any way. If you decide to fill out a Connect Card, it will only be used to send you a Thank You for joining us and an invitation to help you on your journey in any way we can. Let the service be a gift to you from God.
Where do my kids go during the service?
We offer a staffed nursery for infants up to 36 months during both of our services. Once children are 3 years old, we offer our Pathfinders classes. During the first service we have classes for Preschool through Grade 5 and during our second service we offer classes for preschool-aged kids. We also have a BRICK Bible Foundations Class for Grades 6-7 that helps prepare students for the deeper conversations that happen during youth group.
What if I'm not even sure I believe in God?
If you haven't made a decision to accept Jesus and His teachings, but would like to know more about it, you're a seeker. That's a good thing. That means you're asking questions about spiritual things and how they might relate to your life. You are welcome to explore answers to your questions here. Or contact an elder or pastor that might help answer your questions.
Where can I learn more about the Grand Rapids Evangelical Free Church?
When you visit us on Sunday mornings, be sure to visit our Welcome Center. There you can chat with someone about our church and pick up brochures about our ministries. We also encourage people to attend our Discover GREFC Membership series of classes to learn about our beliefs and values, how we do ministry, and even how God uniquely made you. If you really want to know the day to day, real-time happenings in our church, subscribe to the Weekly Round Up that comes out every Friday afternoon. Visit the rest of our website for even more information and come back often. We are a growing church and will have much more information posted here. Save this site as part of your "Favorites".