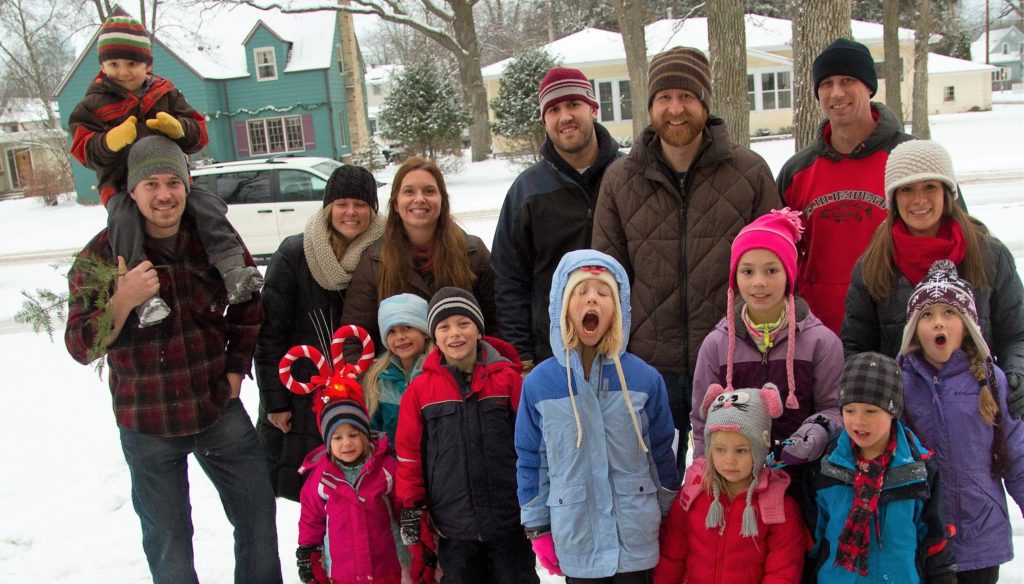 Life is better in community.
While Sunday morning church services are an important gathering time, it's hard to know how someone is really doing if you only see them for a few minutes in passing once a week.
We want people to experience real life-on-life discipleship – with all the laughter and mess, joy and pain, extraordinary and mundane that goes with it. Which is why we encourage everyone to be in a group.
Groups at GREFC
We have several group types to choose from. We encourage everyone to find one that suits where they are in the spiritual journey.
Micro Groups
Micro Groups are made up of 3 to 4 people who meet regularly for relationship building, learning, accountability, mission, prayer, and, ultimately, multiplication. We encourage these groups to do life together and have fun. Each group focuses on what the members of the group need to move toward spiritual maturity, with the understanding that each person in the group will one day lead a group of their own.
Mentoring Groups
Mentoring groups are very similar to micro groups but with just two people. One person who is more spiritually mature guides and leads another toward maturity. These groups work well for people who may have difficult or sensitive experiences that require more intensive and private counseling.
Community Groups
Community groups are made up of 3-4 families who meet regularly to share a meal, grow in relationship, delve into spiritual conversations, and support and care for one another. These are great for families who are limited on time, or have one member who is more hesitant to dive into the more intense micro group or mentoring group formats.

Join a Group!
If you want to learn more about our groups, we welcome a conversation!
Groups Administrator Contact:  Michelle Schwake | 218-327-9343 ext. 105
Groups Registration
Fill out a form to express your interest in joining a mentoring group, a micro group or a community group. By completing this form, you are not joining a group, simply expressing interest. You will be contacted by someone to learn more and discuss details.
Become a Group Leader
We have some great training for those wanting to step into leading a group. Once you're leading a group, we provide ongoing coaching for those stickier questions or situations that can arise. We have two courses for those seeking to lead a group:
Disciple Maker's Handbook
We'll start you off with a 10-week study on the importance of disciple making and what it is and isn't. The study is done in a group format so you can start to get an idea of what leading a group might be like.
Groups Leader Training
After completing the Disciple Maker's Handbook study, we provide a more nuts-and-bolts course that teaches you the more practical aspects of leading a group. This training gives you tools to move your group to maturity and multiplication.
Groups Coaching
Once you've started your group, you'll be provided with ongoing coaching to help you navigate the first year and beyond with your group.
I want to be a Group Leader