Dominican Republic Fundraising Kickoff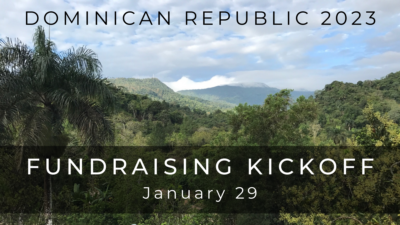 We are sending a crew to the Dominican Republic in March of this year and we're asking if you can offer support in the following ways:
Donate funds to help build three new homes – each home costs $10,000
Donate toward helping people from our church travel to the Dominican Republic – Travel and stay costs per person are approximately $1,570
Consider going on the trip! – no experience necessary, learn more here!
Pray for the entire trip, for those going and those being helped
To donate toward the fundraiser, click here!
Related Events